Hey! Your IQ's showing!

Sometime it's not a matter of intelligence, but rather perception.

Test your skill by clicking on "How Smart Are You Really?" for a little fun with words.

It's been said that master and dog look very similar...but do they have the same personality too? Hummm?

Click on "It's A Dog Life" to see what breed you resemble ...
(I'm a pug!)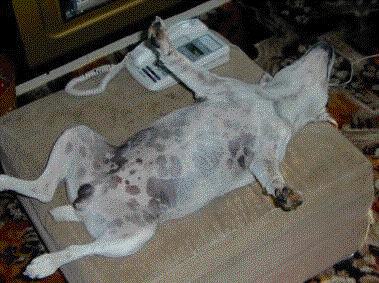 "...I'll just lie here and pretend I'm dead. She'll come home...see me, get all scared and snatch me up...calling my name ever so softly. She'll phone the vet, and just about the time he answers, I'll open my eyes, cough a couple of times and look up at her with one of my 'Jez, I think I'll be OK if I only had a treat' look. She'll be all happy and give me one of everything in the cupboard. Yuuuuppp (yawn)... that'll work!"