There's a very special day that's much like all the rest
With just one exception, which makes it the happiest.
It's not meant just for you unlike your day of birth.
We all are the honoree in principle and worth.

What kind of day is meant for all of us to be
The special guest, the celebrant, the cherished honoree?
Oh, it's my favorite holiday 'though known by very few.
It's nonetheless my favorite and just might be yours too.


To commemorate this special day we can't do it alone.
We need another celebrant to make the meaning known.
Now, listen closely for the date although it can't be missed
Because the day is e-v-e-r-y-d-a-y ... every day that we exist.


"What's this day called?" you may ask. "What's the celebration?"
It's simply called "I Love You" Day, and it celebrates Creation.
We were all created to be loved and rightfully should.
Love makes us feel appreciated and truly understood.


"I Love You" Day is intended to help us to display
How special someone is to us in a simple, caring way.
It might be shown through a call, an e-mail, hug or gift
But however it's conveyed, it's to give their heart a lift.

So...



If someone special comes to mind, why not let them know?
Remember it's "I Love You" Day ... let your feelings show!
Don't wait for a reason or until they're in distress.
It's more fun to be impulsive when sharing happiness!


Written by Marina
November 2000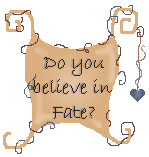 Your simple gesture just may have
"made their day".
Read One Small Gesture
Please Return to Home Page
to Sign My GuestBook