A big HELLO to all RAOKans




I thank you for welcoming me into your hearts
and as my gift to you, I dedicate this poem ...


---
Although dear Lady Lacey, co-founder of Random Acts of Kindness,
was called home on November 11, 2000,
her spirit and shining example will forever live on
through those who knew and loved her.


For those of us who had recently joined the procession,
THANK YOU for beating the drum and getting the parade started!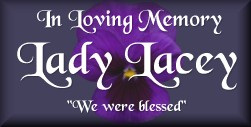 (Click the Image)
---
If perhaps you are curious
and wish to know more about

Random Acts of Kindness

Simply
click the RAOK graphic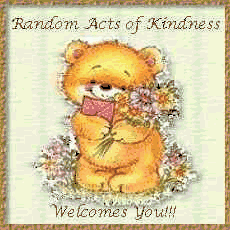 Everyone Is Welcome!
---
[Cousin Judy] [Forever Friends] [Everyday Reward]
[Family Album] [Nifty '50s] [MIDI-Minded Marina's Jukebox]
[One Small Gesture] [Rose's Dream] [A Thousand Marbles]
[The List] [Poetry or Song?] [Happy Everything]