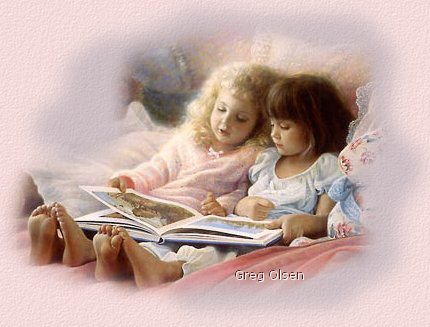 Cousin Judy

Do you recall when you were young the fun it was to share
The experiences of growing up waiting "just out there".
Out beyond your front porch where things were big and new.
Remember kindergarten? It was scary too!



That's almost the same feeling I had about the Net.
I was totally intrigued by its possibilities and yet,
I knew better than to try to go this feat alone.
Where to start? What to do to find my comfort zone?

Then I remembered Judy and although we'd only met,
She'd given me her addy on the internet.
I logged on to check it out and much to my surprise,
She had a beautiful site. I couldn't believe my eyes!

She tutored me along the way keeping to the gist.
I'd probably still be struggling without her kind assist.
But here I am, two months later, URL addressed.
What an interesting journey! Even I'm impressed.




"Thank you for all your e-mails
and all the hours spent.
Thank you for being my mentor.
You don't know how much its meant.
Thank you too for your patience
and for letting me stumble and grow.
Thank you for keeping me going.
I love you more than you know."

Marina
(from the bottom my heart)
October 2000

You can visit my cousin at JUDY'S PLACE
Please Return to Home Page
to Sign My Guest Book